Below are some examples of costumes I have created. I try my best to challenge myself with each look, either creatively or technically. Other times, it is for the sheer joy of creating and dreaming it into existence!
"Social Media Monster"
Concept by Justin Abit, for Call Me Mother Season 2 Episode 4: "Of Monsters and Media". Two piece vest and pant suit in cotton, with cape with handpainted lettering and hand cut silhouette appliques. Should piece is a mixture reclaimed cabling and wires on a base of foam, with ball connecting ball gag.
Model/Hat/Sunglasses: Justin Abit
Photo by
Quinton Cruickshanks 
Costume by Anis Razali
"Only Hope"
Custom dress inspired by Princess Space Buns herself for May The Fourth, for Mina Mercury. Made of  heavy double knit. Belt and blaster is Mina's own.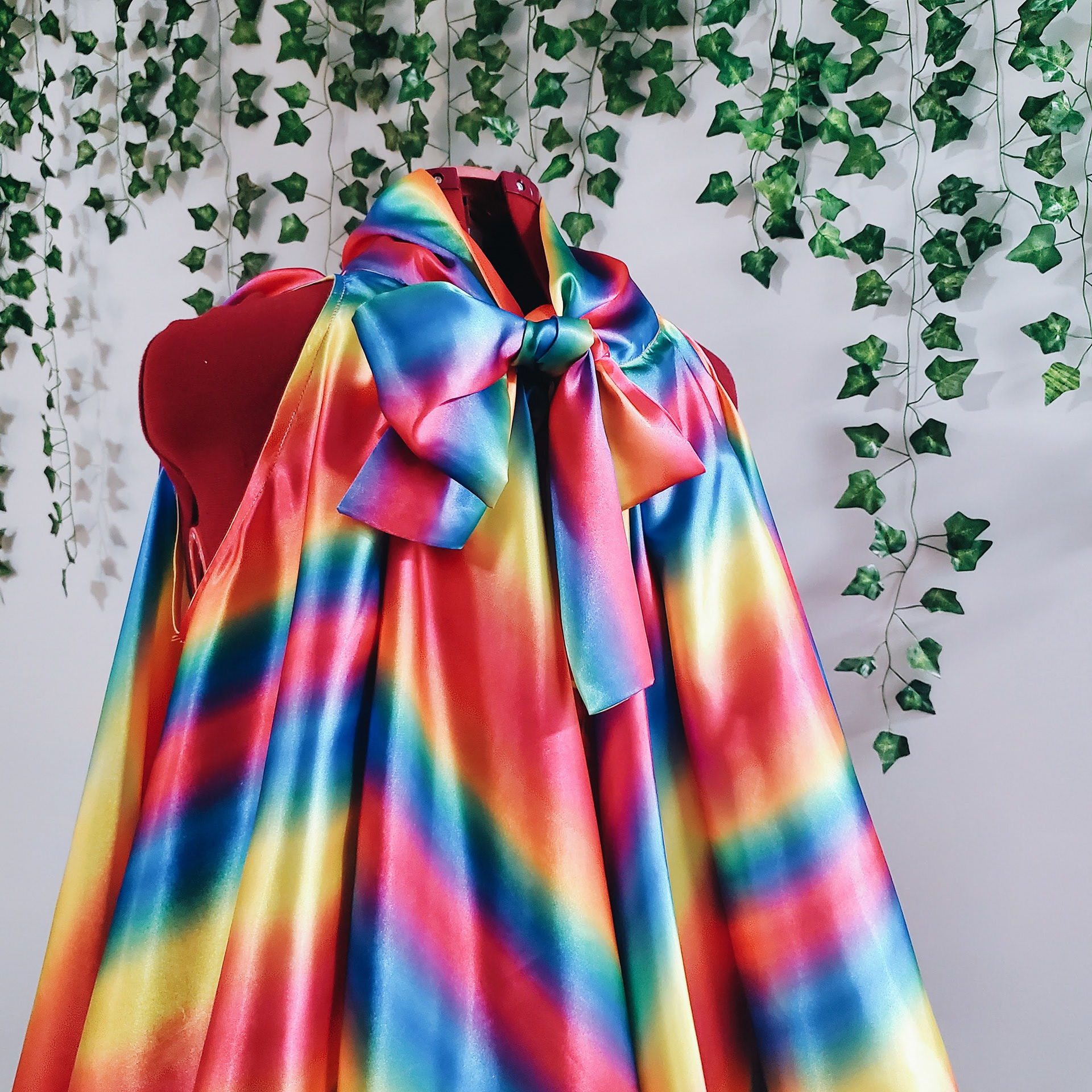 "Somewhere Over The Rainbow.."
Custom reversible full swing dress in satin for Mina Mercury, with pussy bow collar. 
Custom Dress for Karmella Barr
Model: Karmella Barr
Photo by
Ray McEachern
Made of diigital print heavy cotton, with a cutout neckline and full skirt with ruffle trim. Boned and made with built in crinoline.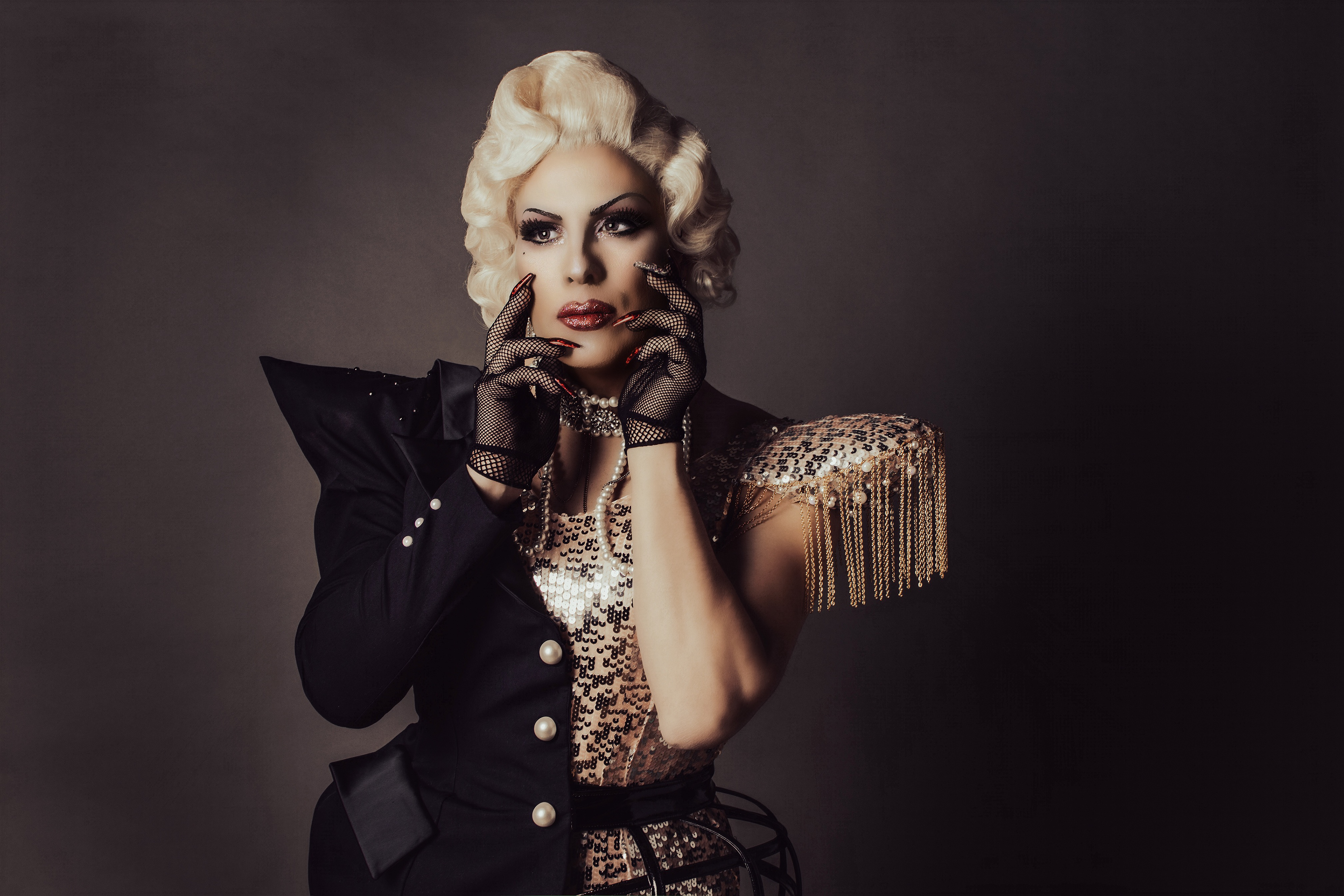 "NEW YEARS EVE!"
Made for mina: Mugler inspired, Boned sequin Bodysuit, patent vinyl "pannier" skirt, fitted blazer with exaggerated shoulders and hips, sprinkled with matching black stones.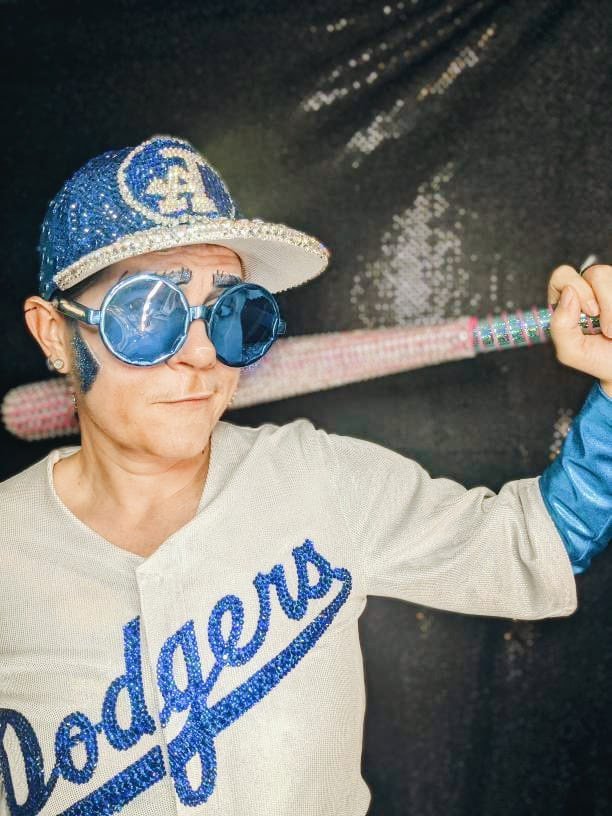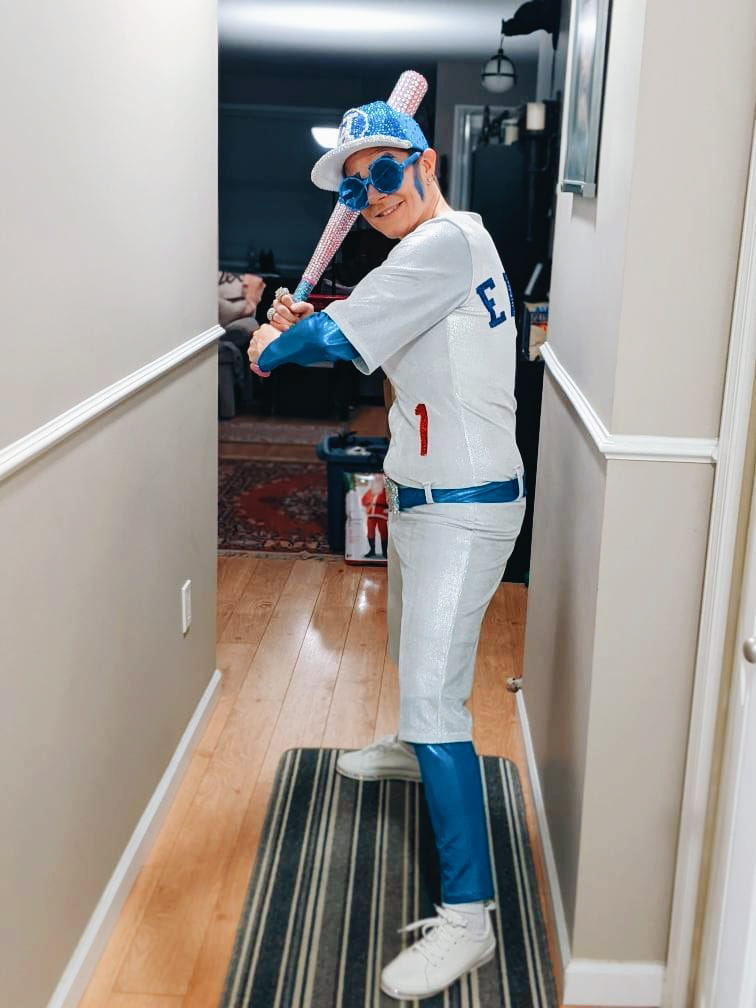 "Still Standing"
mADE FOR jUSTIN ABIT: Elton john inspired baseball jumpsuit, rhinestone details, hat and belt buckle with front zipper
Costume and rhinestoning by Anis razali 
dodger's Vinyl Cutout: Karin Vengshoel
Baseball bat and sunglasses by Justin ABIT