Rhinestones, lycra and stripping, oh my! Here are some of my favourite looks created for my fabulous clients for burlesque acts.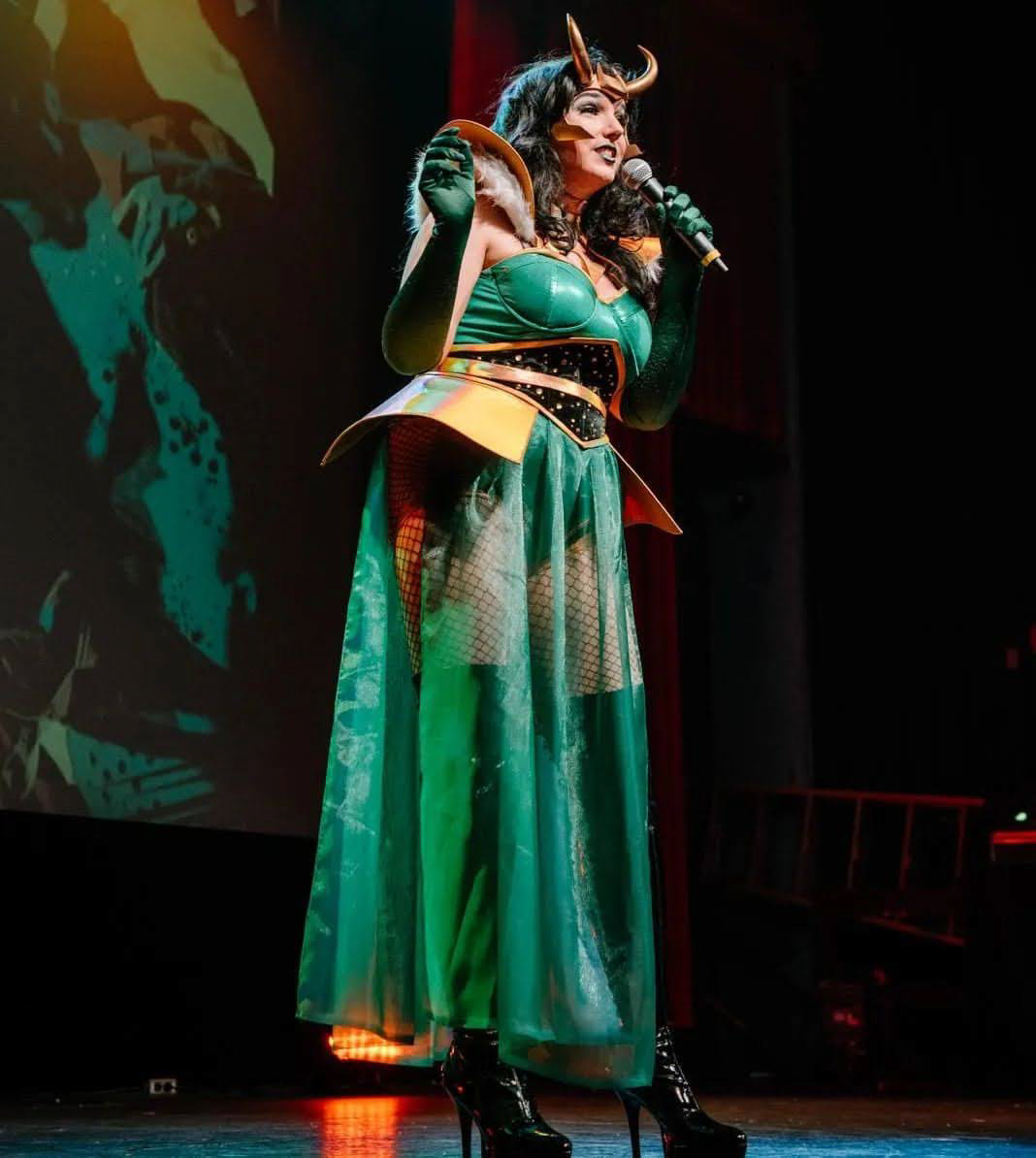 Lady Loki
For the most Devious of Deities. Look features a bodysuit with dramatic shoulders, swiss waist belt(with gold dome stones!) with hip fins, and sheer panel skirt. Horns printed and painted  by master propmaker Terry Chui of
Panda Props
.
Our Power
Power suits for a powerhouse duo- made in red lyrca with leopard and magenta accents accordingly for Androsia Wilde and Roxy Reverie. Designs were made to highlight their personal styles yet compliment their dynamic. 
Androsia's look includes: Peplum jacket with matching skirt, and matching panty and harness bra set with fringe accents. 
Roxy's look includes: Moto jacket with matching tearway pants, with matching panty and harness.
Costume and design by Anis Razali
Model:
A
ndrosia Wilde and Roxy Reverie
Main photo by Fubar Photo
Scarlet 
Beautiful and deadly Scarlet Witch look for Hunny Bonita: Look features a cape, tear away booty shorts and matching gloves.Corset  and headpieceis Hunny's own. 

Costume by Anis Razali
Model is Hunny Bonita
Photos by Zemekis Photography
Lando is Best-O

Only for the best for the galaxy's handsomeist scoundrel (sorry Han)! Multi layer look includes: Layered cape with a double reveal, yellow top eoth skirt and belt, and bra and panty(which also..has a cape) Capes, capes, capes baybeee!

Lando costume by Anis Razali
Model is Androsia Wilde, special guest Han is Dreamy LeBeau
Photo by Anis(left), Zemekiss Photography (right)
Tuscan Sunshine

Liquid Sunshine satin for Lorna's return to Stage. Two piece set features tie front top with tearaway skirt, adorned with gold square studs and paisley beaded applique at shoulders, made with gold pants with ruched detail at the back.

Costume by Anis Razali
Model is Lorna
Stage photos by Veronica Bonderud Photo and Katheryn Nickford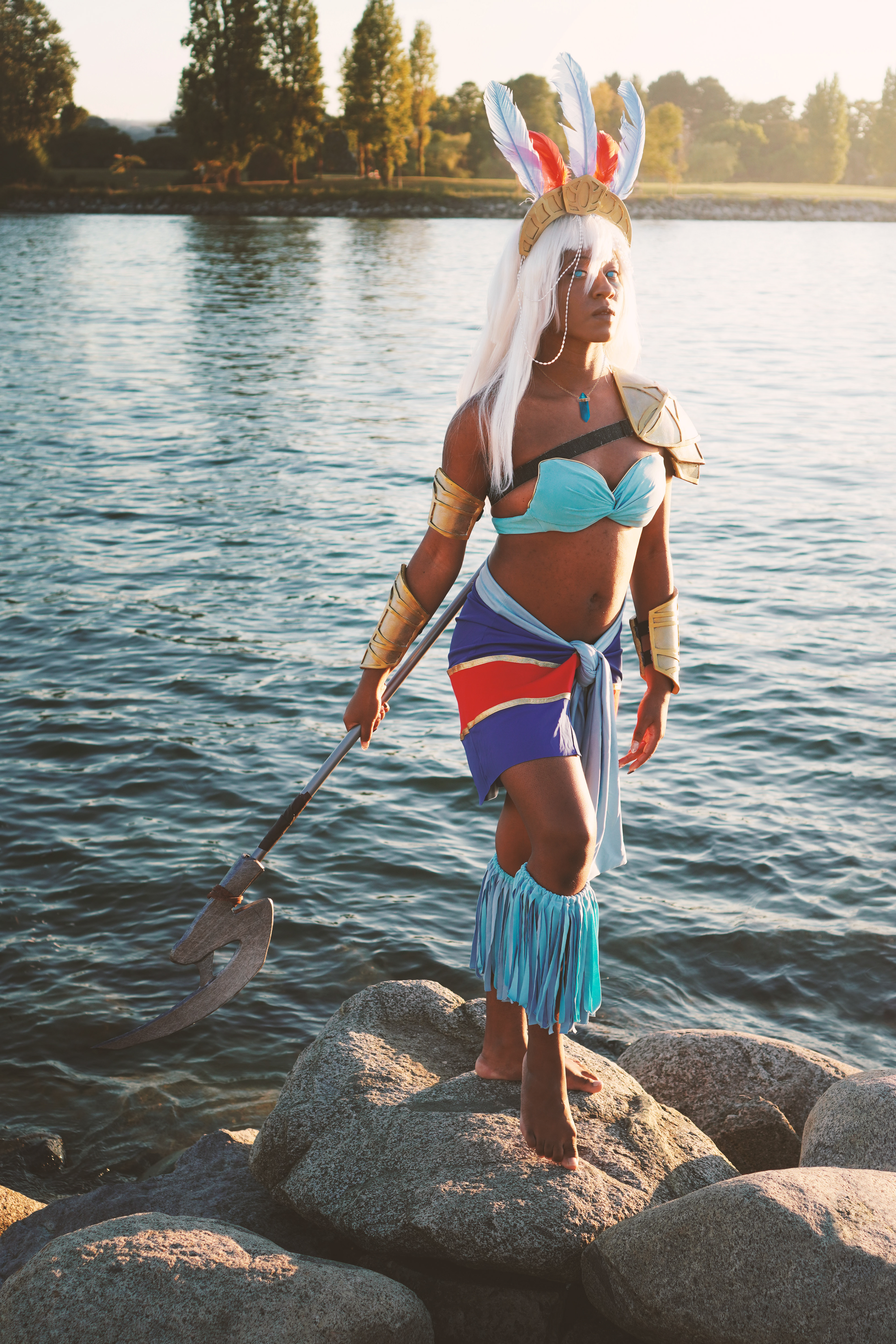 "Queen Kidagakash"
Made for Androsia Wilde. modelled after the Character "kida" from disney's Atlantis, fitted with light armour.
Costume & Headpiece/Photography: Anis Razali
Model/MUA: Androsia Wilde
Prop weapon: hugh tran
Image editing/retouching:
ZAL EMPTY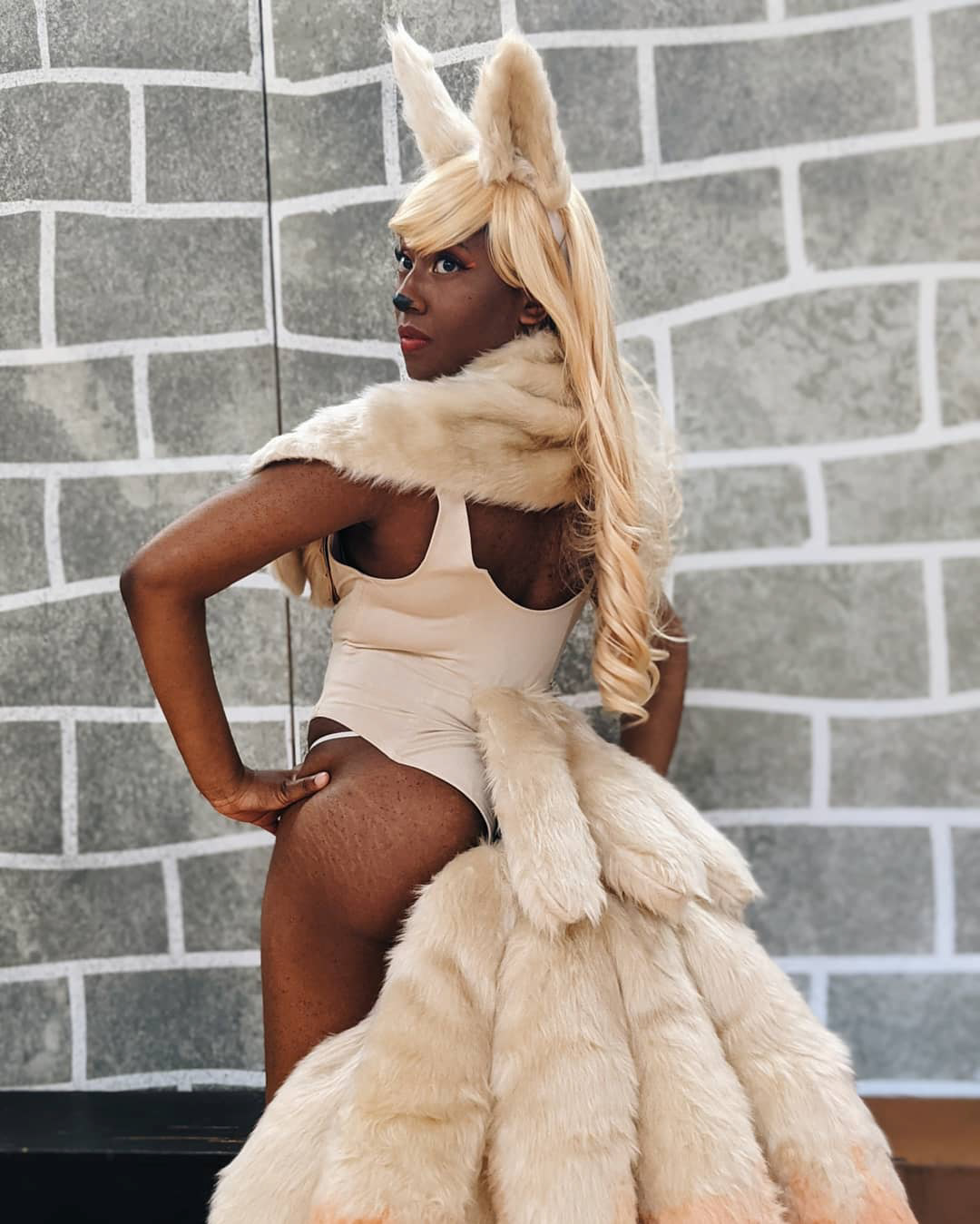 "Ninetails" 
Made for Androsia Wilde: Made of stretch jersey with light boning, faux fur detachable tails, with matching capelet and ears.
Model/Makeup: Androsia Wilde
Costume/Photos: Anis Razali
Oncoming Storm

Look includes detachable collar and cape, bodysuit, gauntlets and ankle bands. Headpiece by Hugh Tran

Costume by Anis Razali
Model is Androsia Wilde
Headpiece by Hugh Tran
Photos by Zemekiss Photography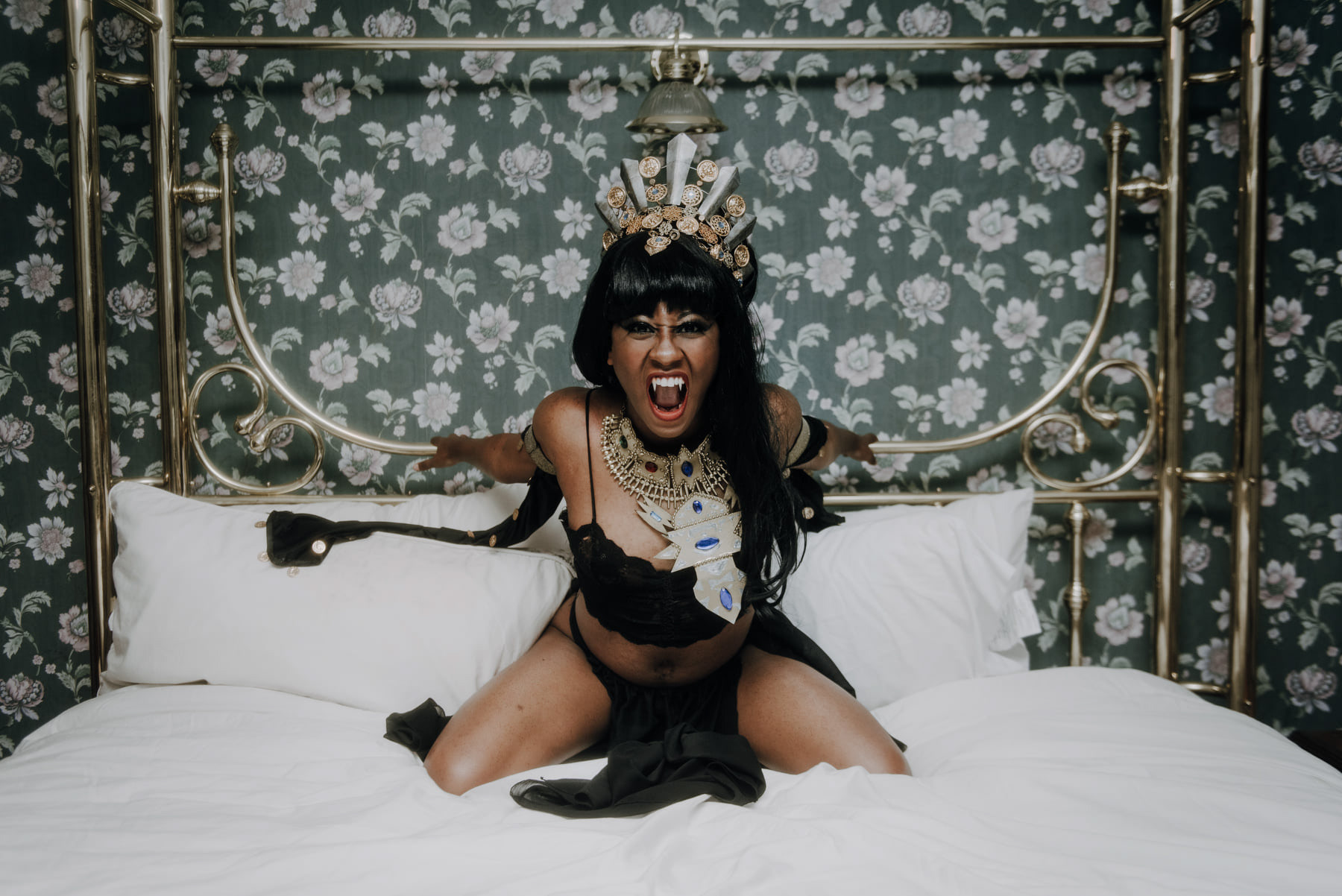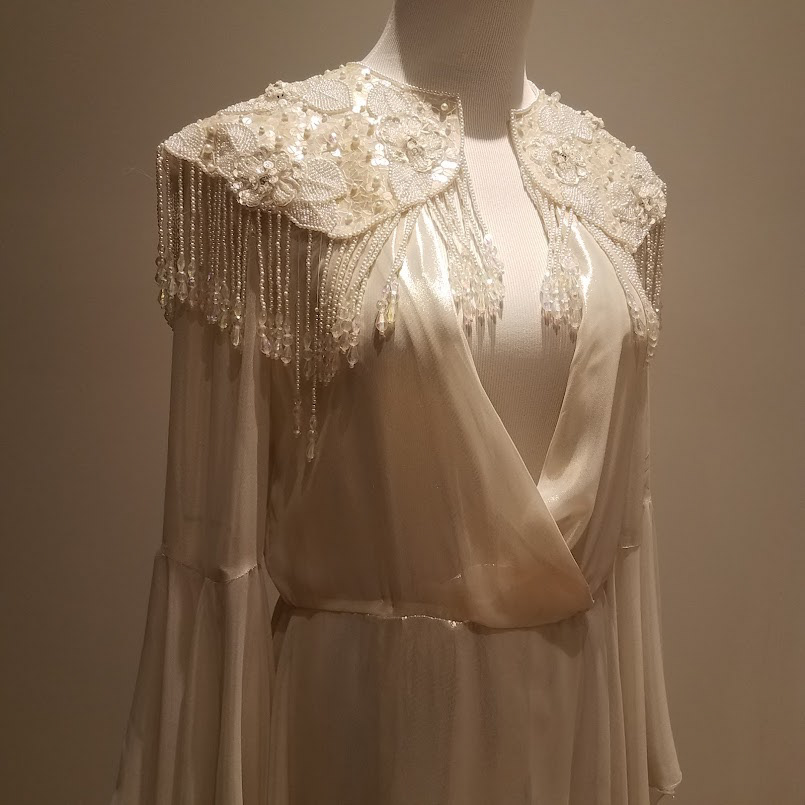 "Silver and Twinkle"
Made of iridescent gold chiffon, with reworked beaded applique
Robe by Anis Razali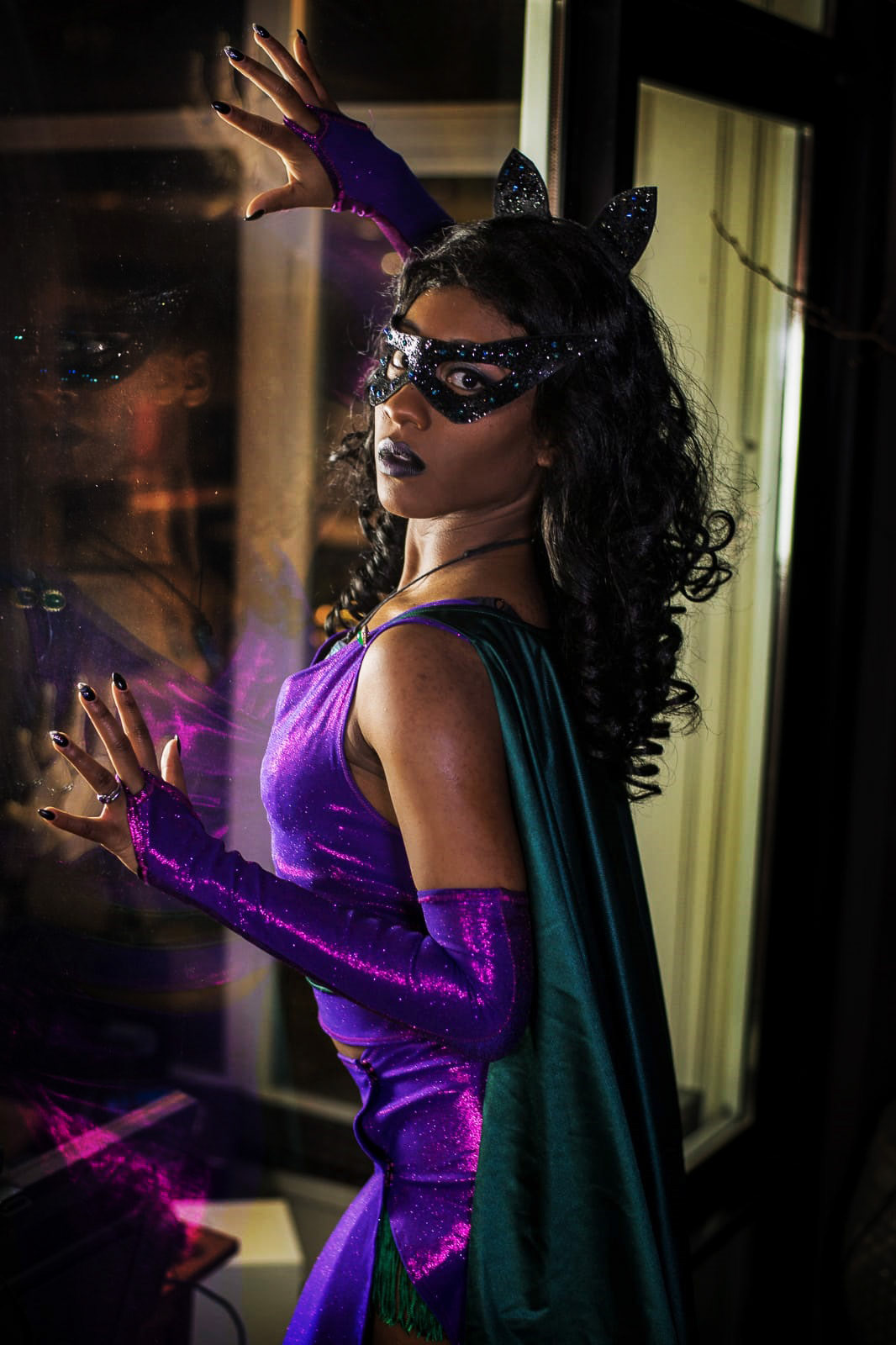 "Captain Phasma"
Bikini set, gloves and cape by Anis Binte Razali
Photo by Zemekiss Photography
Modelled by
Androsia Wilde
Photos by Zemekis Photography