Below are some examples of costumes I have created. I try my best to challenge myself with each look, either creatively or technically. Other times, it is for the sheer joy of creating and dreaming it into existence!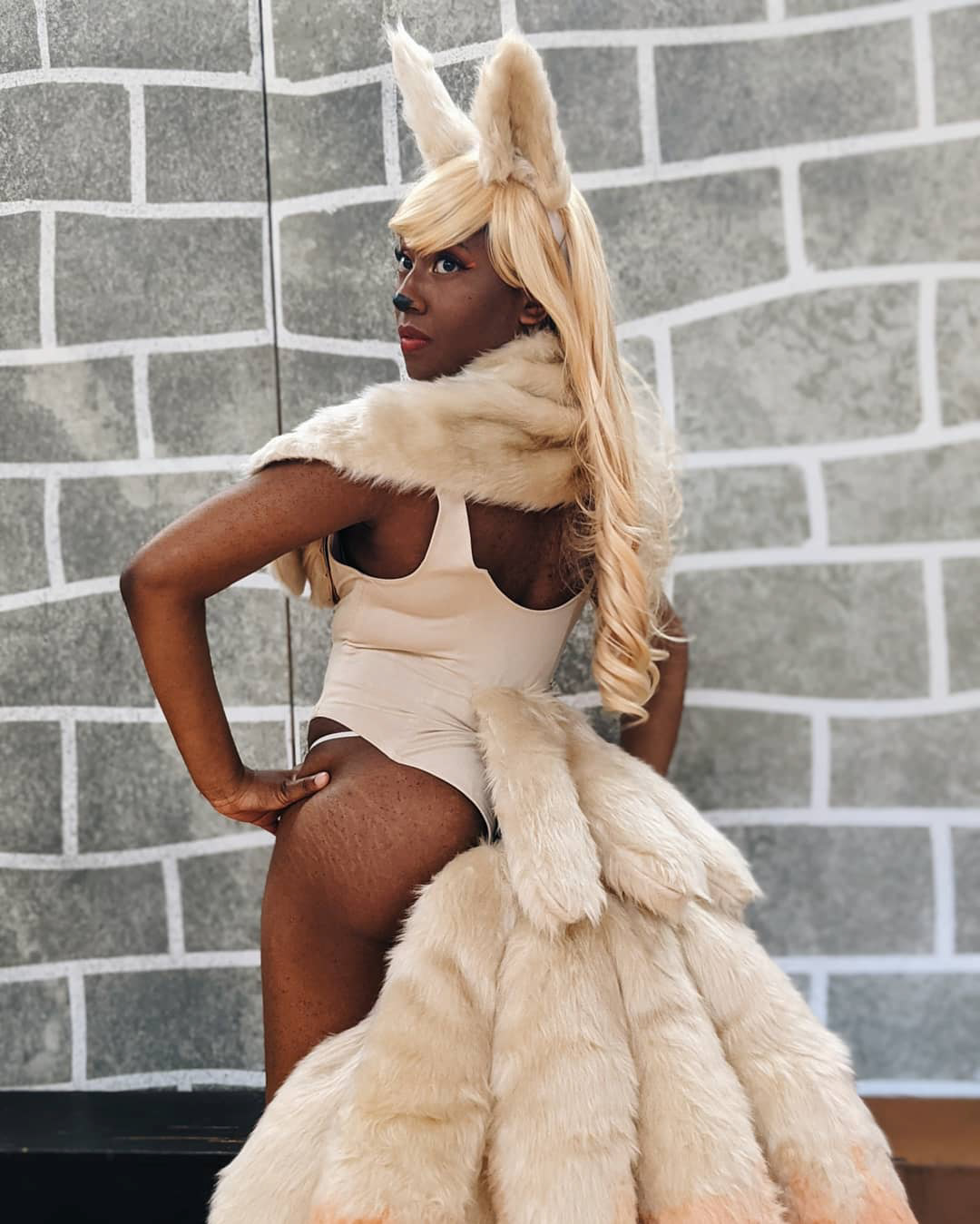 "Ninetails" 
Made of stretch jersey with light boning, faux fur detachable tails, with matching capelet and ears.
Model/Makeup: Androsia Wilde
Costume/Photos: Anis Razali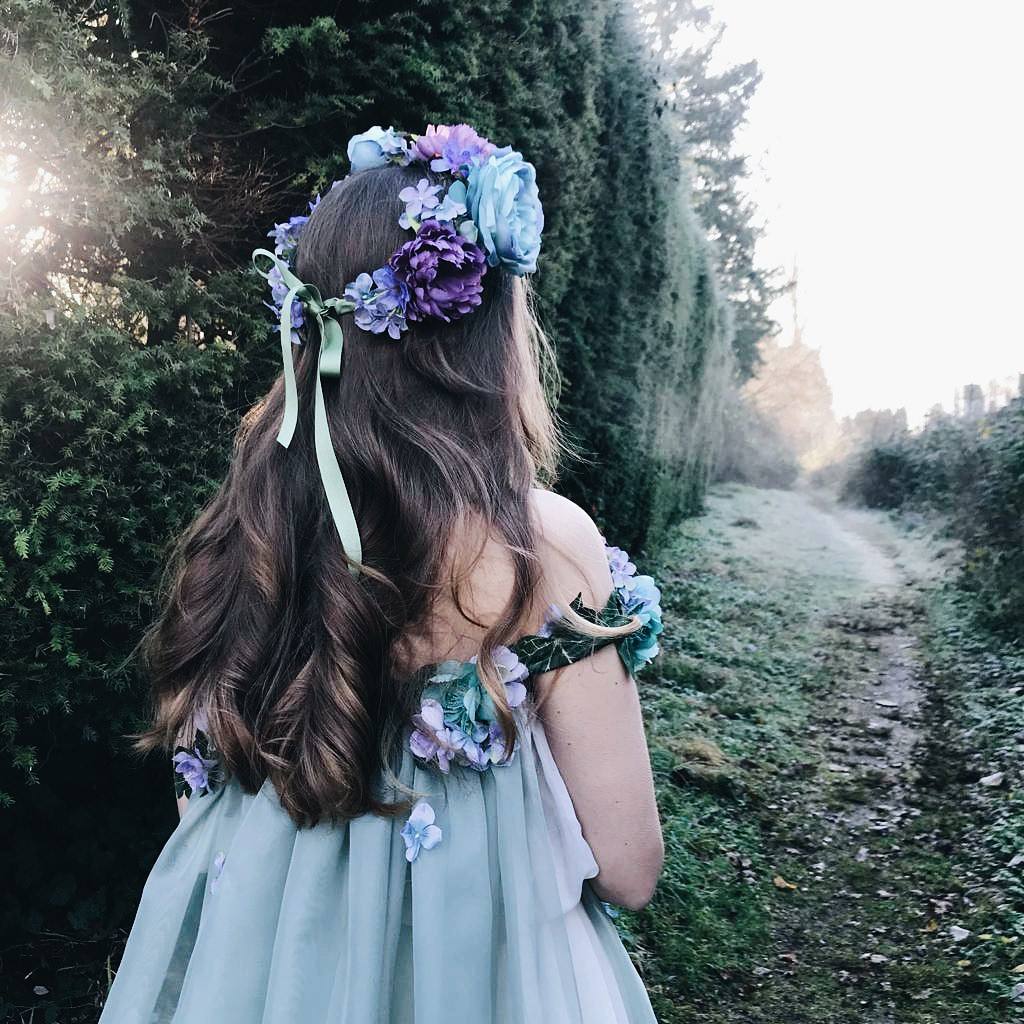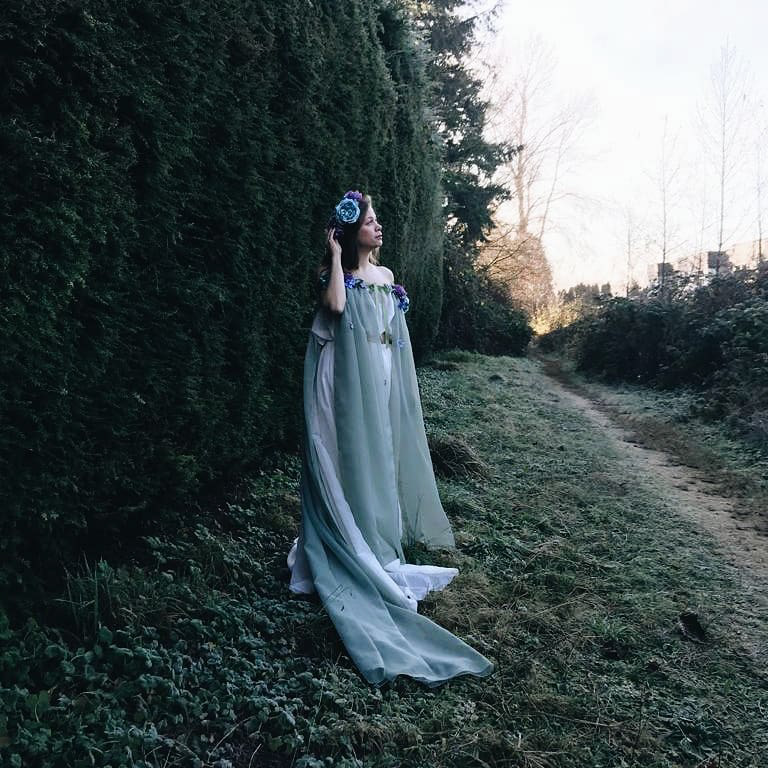 "Born in Spring"
Made of chiffon and silk flowers and faux foliage.
Model: Cecilia Borglin
Costume & crown: Anis Razali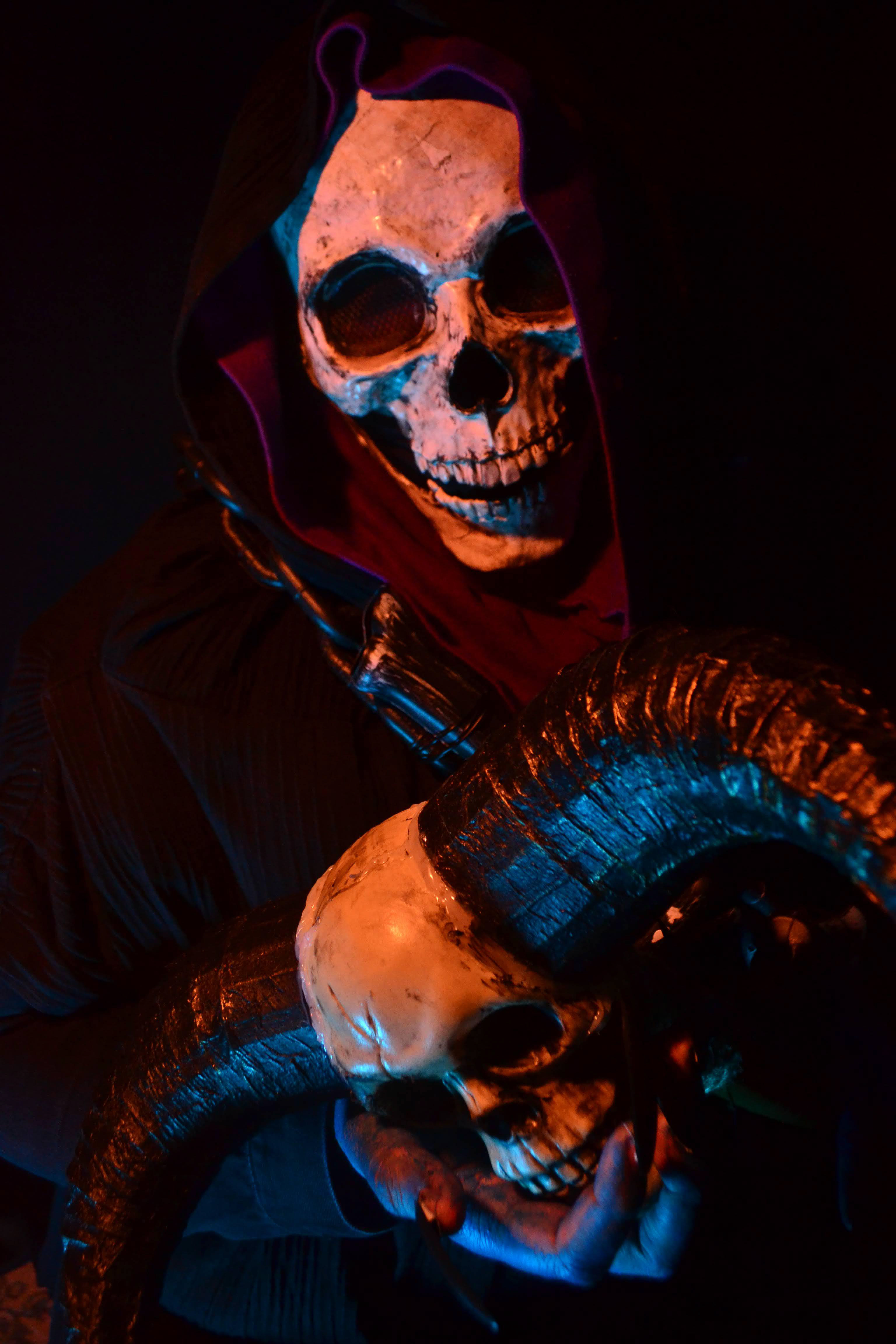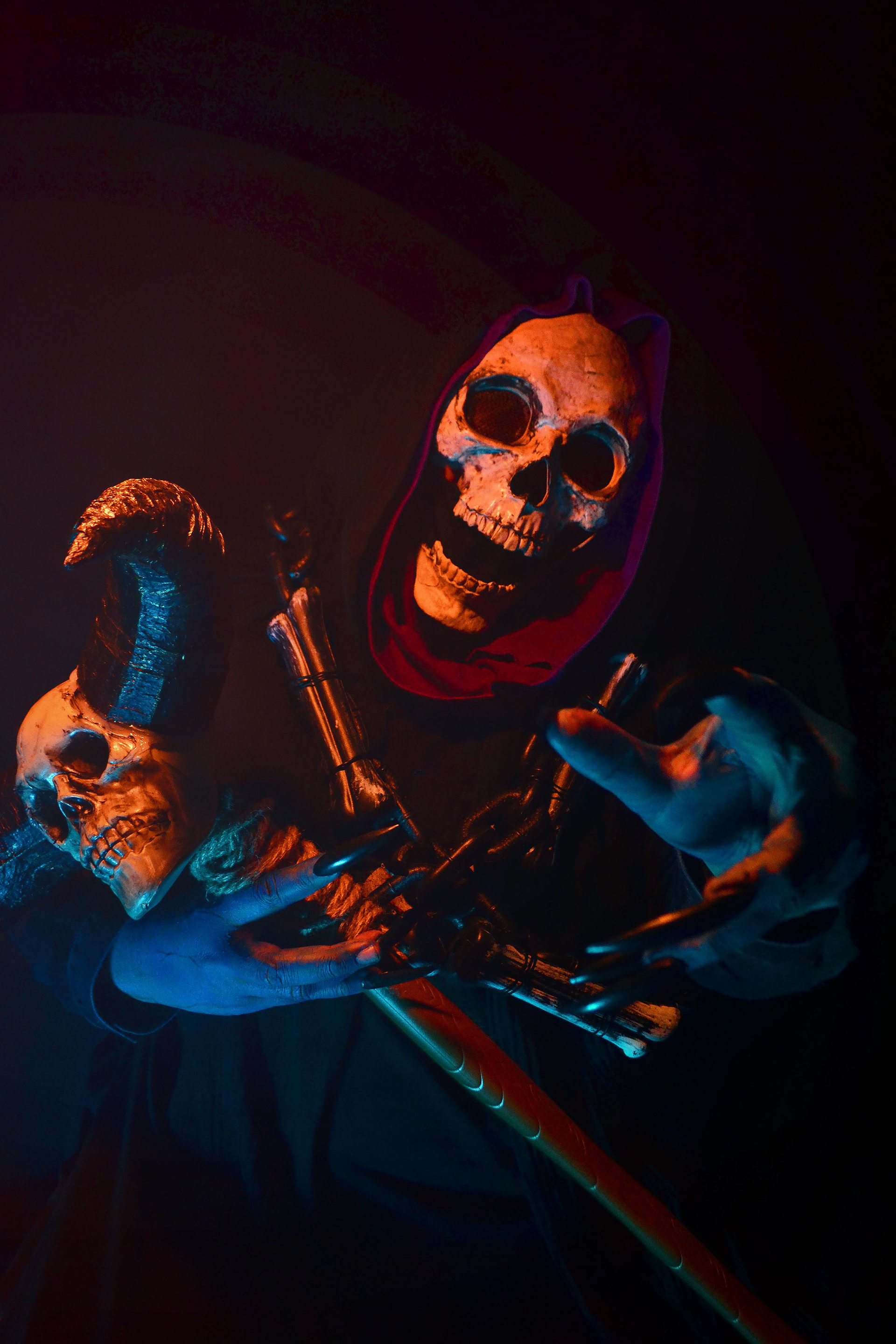 "Grayskull" 
Upcycled jersey, repainted mask and skull, paper mache horns.
Model/Editing:
Zal Empty
Costume/ Photo: Anis Razali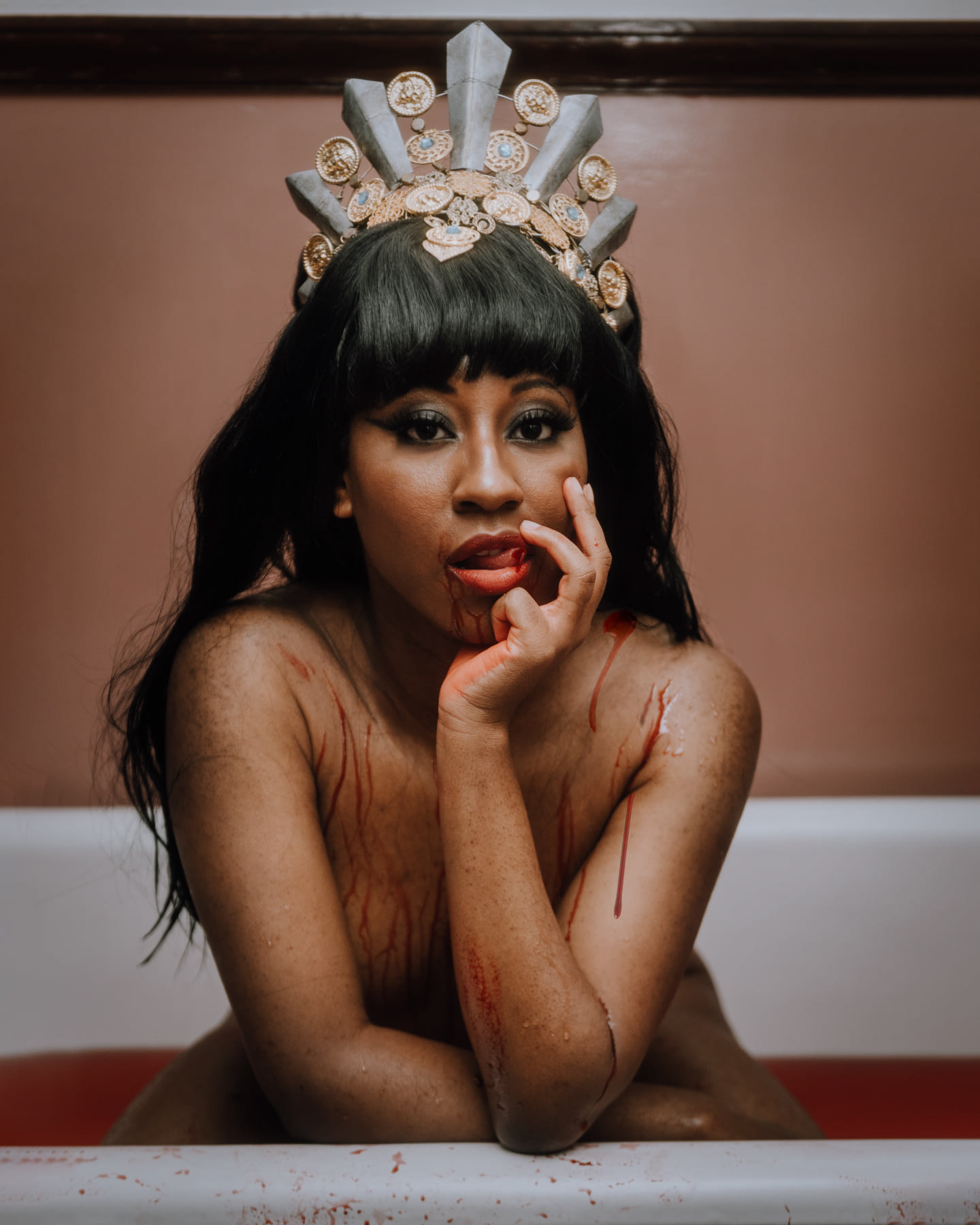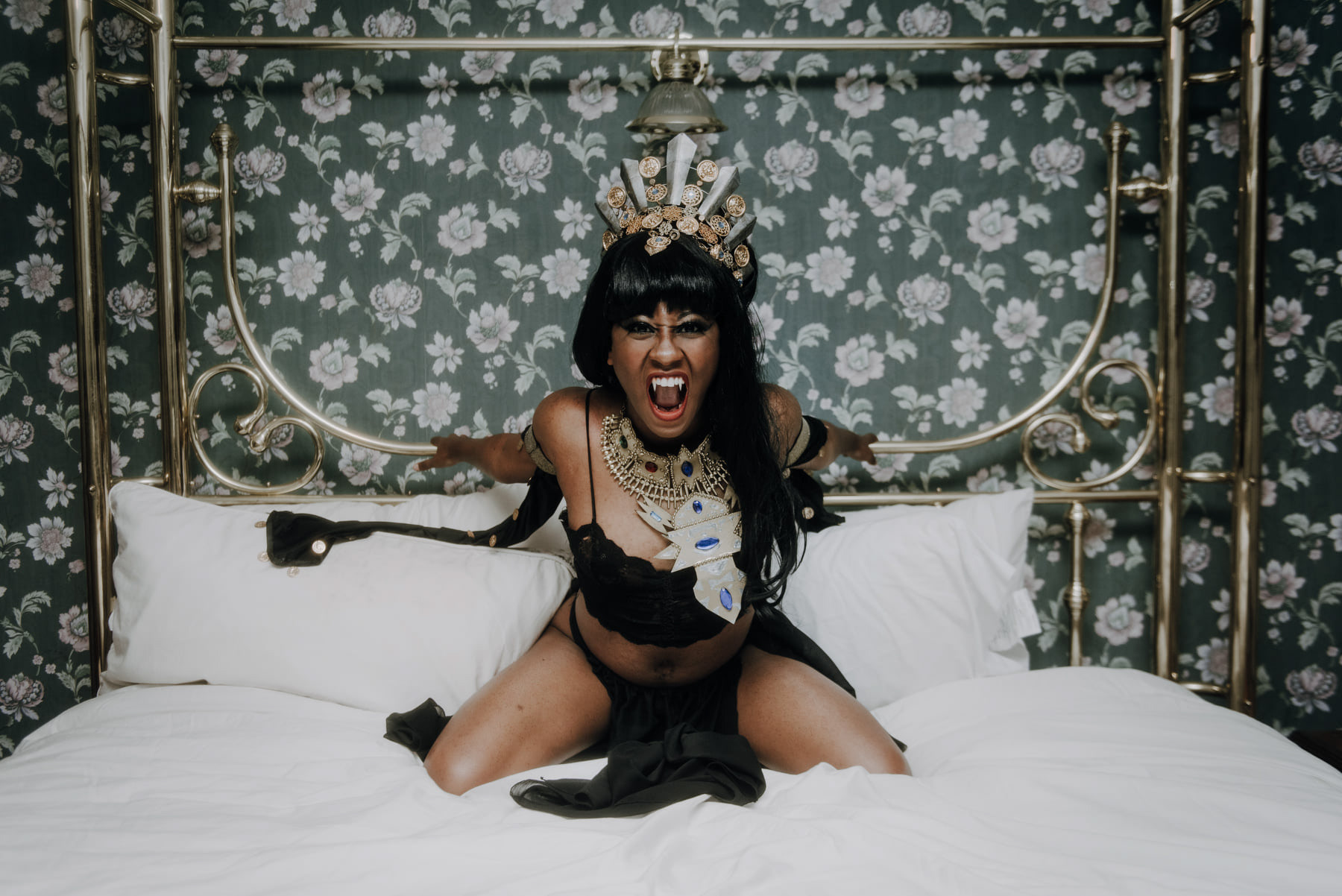 "Akasha: Queen of the Damned"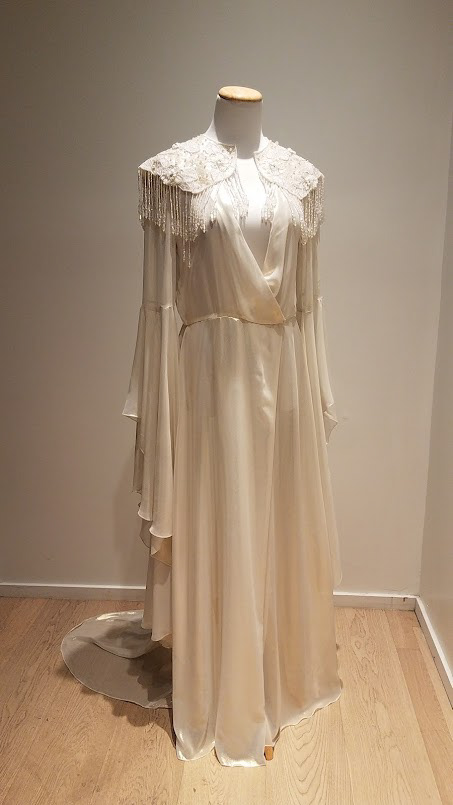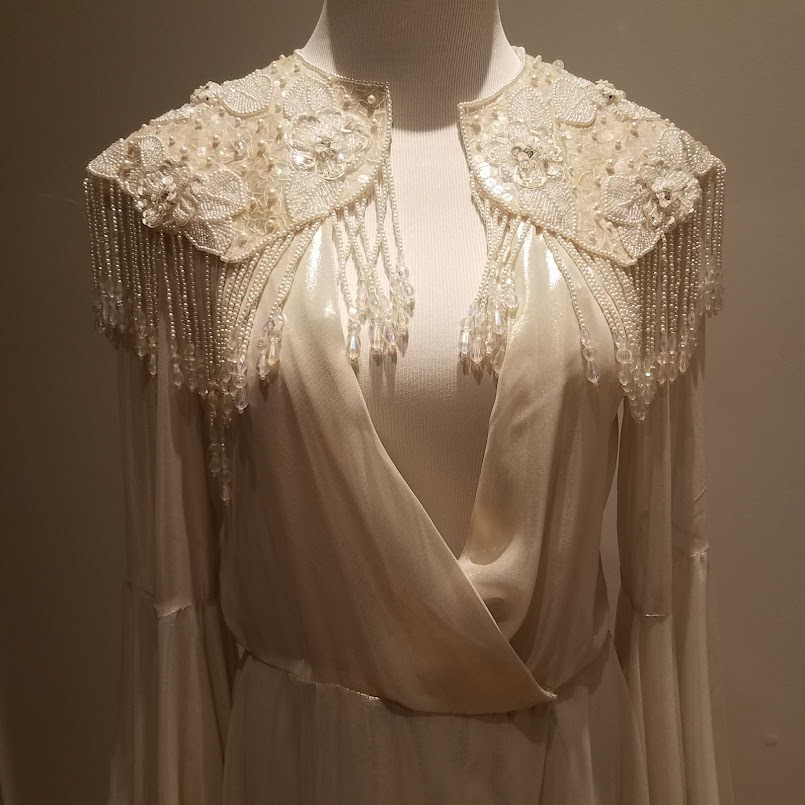 "Silver and Twinkle"
Made of iridescent gold chiffon, with reworked beaded applique
Robe by Anis Razali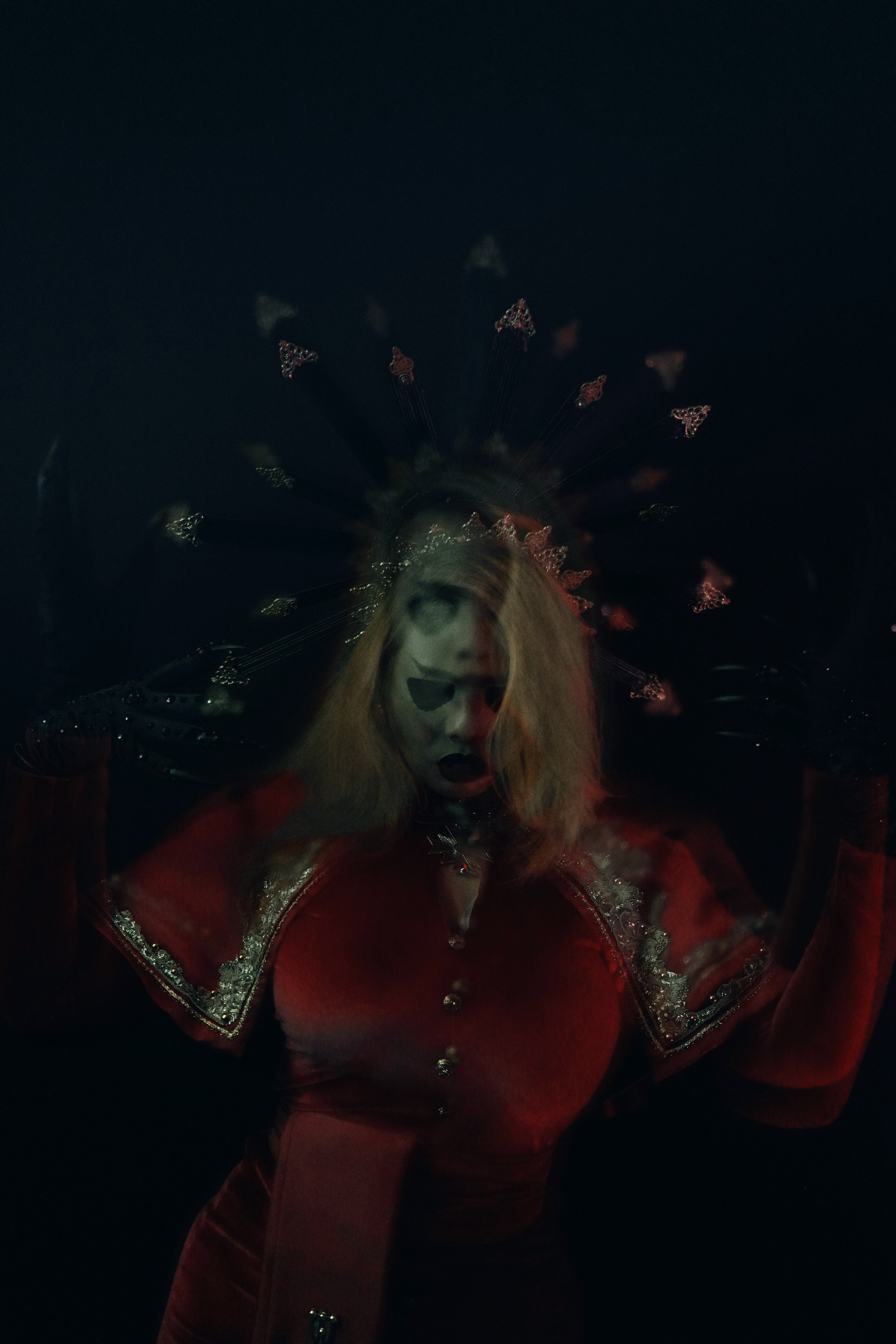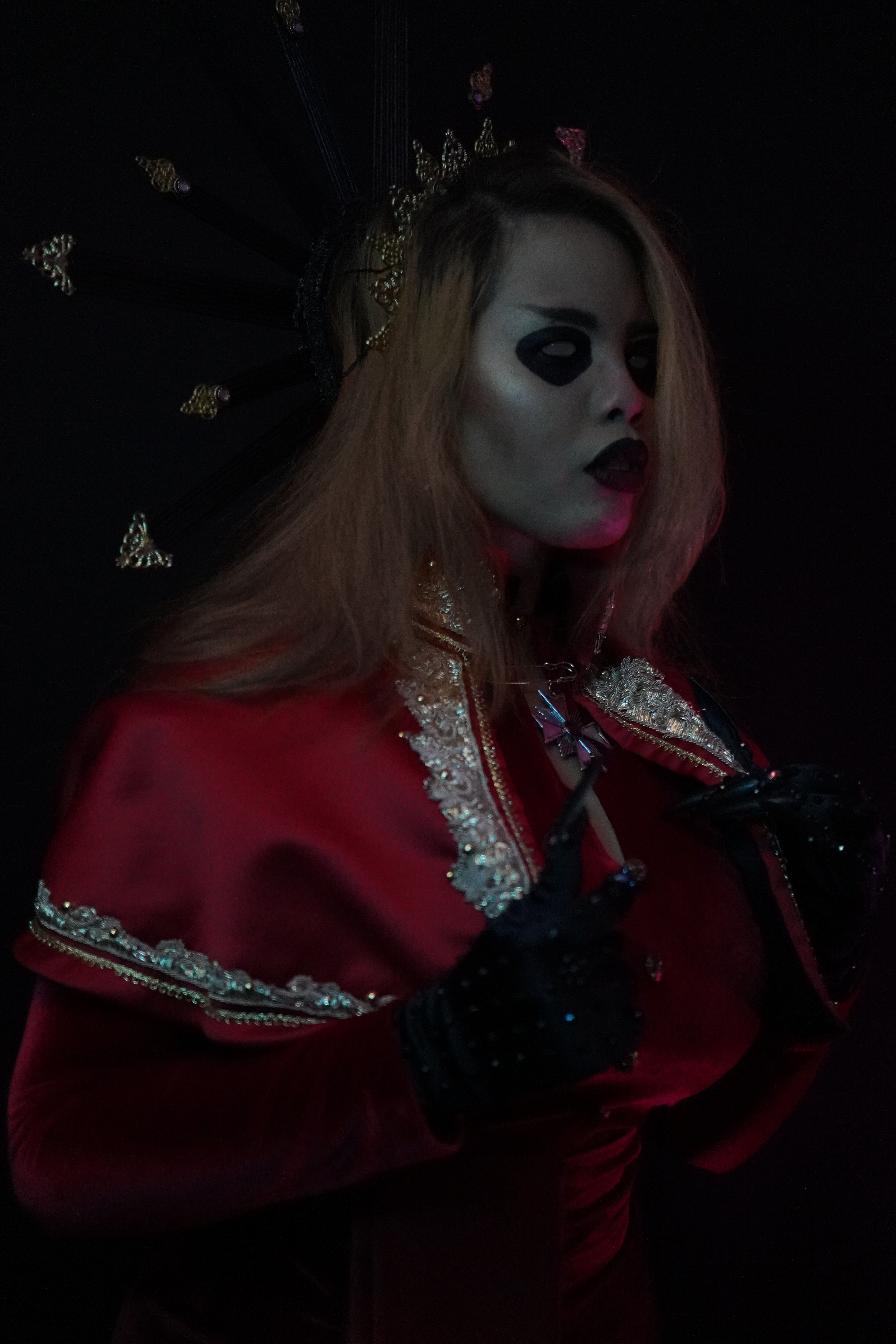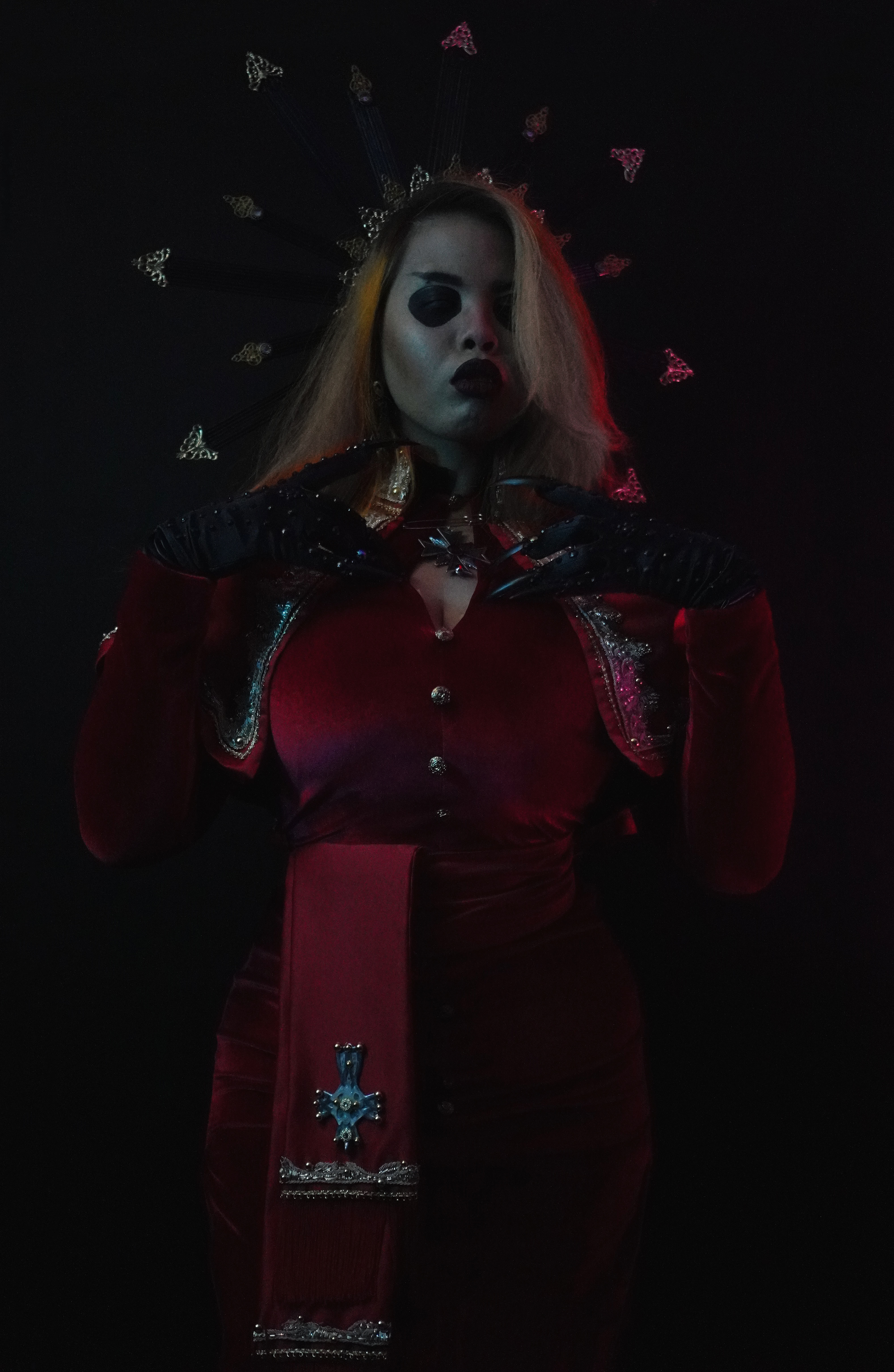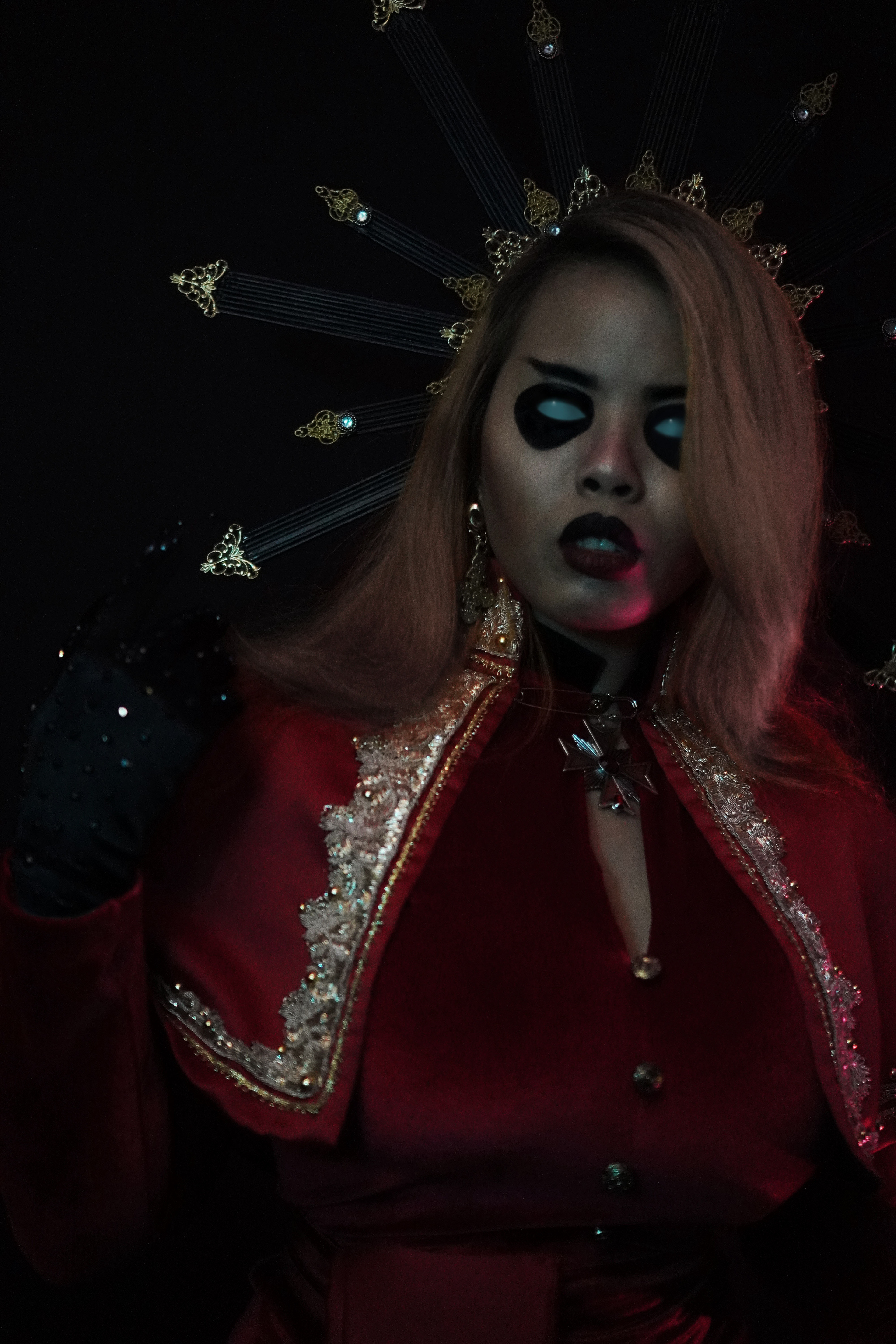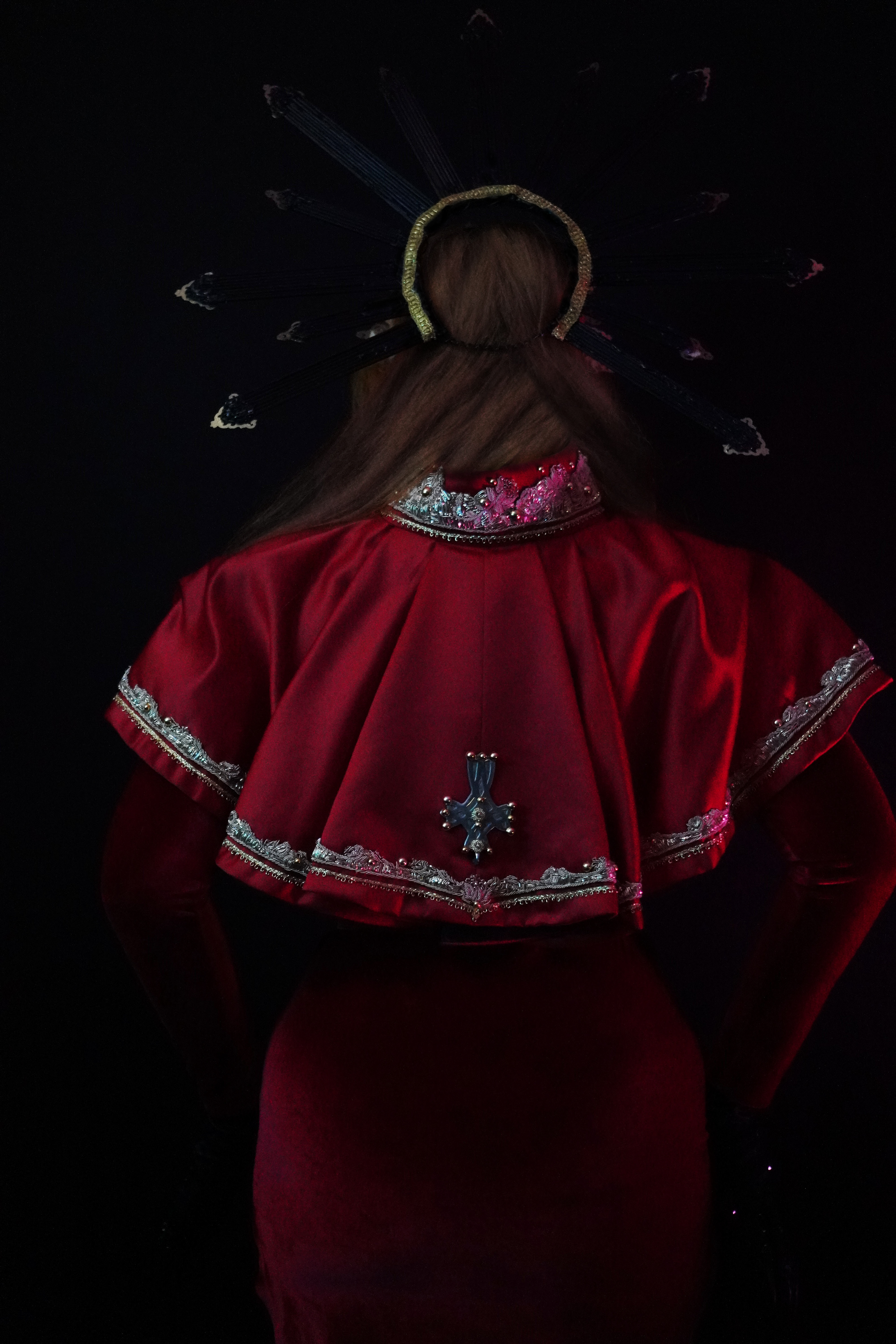 "Corpia" 
Made of heavy satin trimmed with reclaimed beaded embellishment, stretch velvet.
Headpiece/costume/makeup by Anis Razali
Photo and editing by
Zal Empty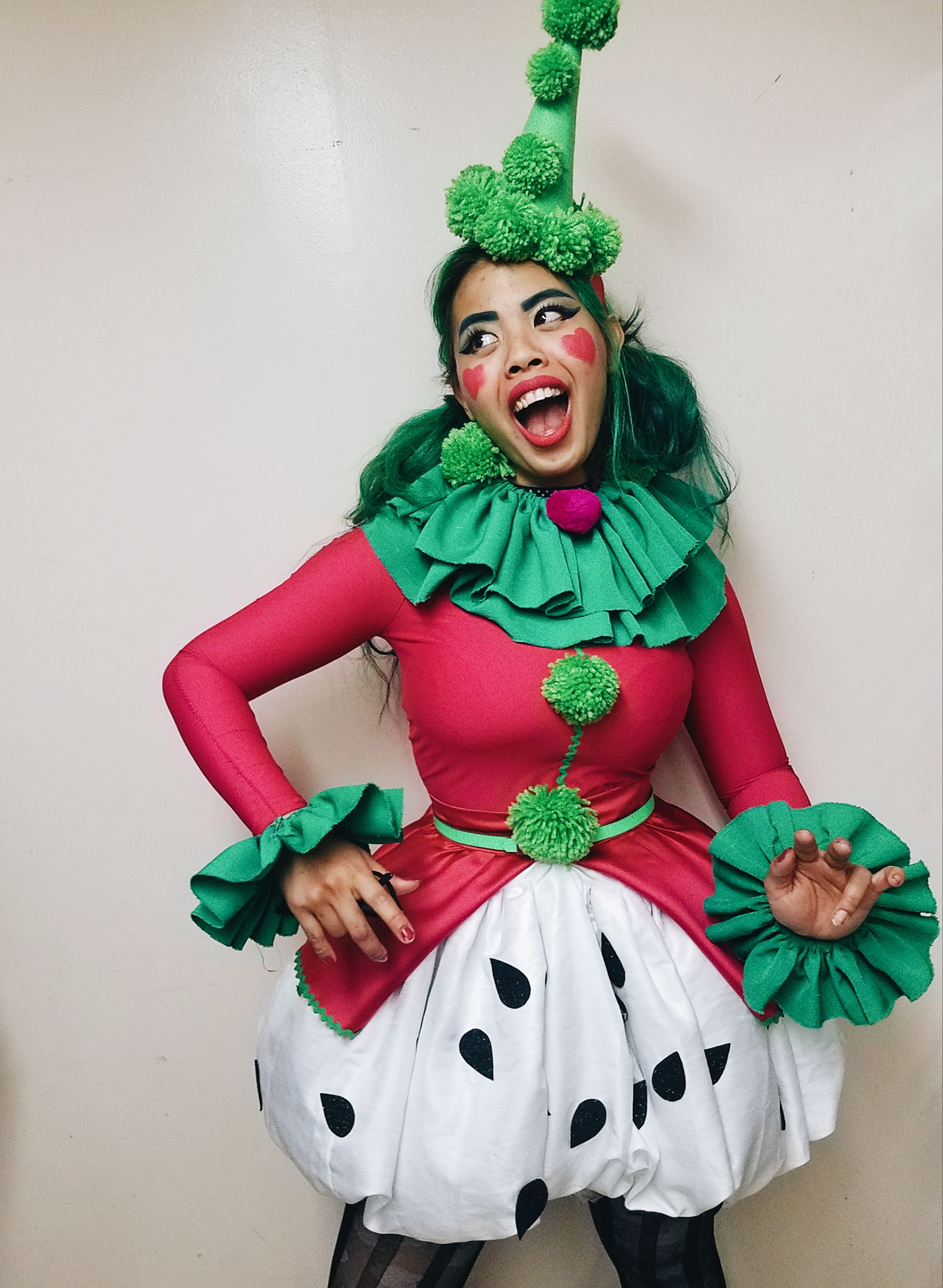 "DragonFruit Clown"
Costume and makeup by Anis Razali
Photo by Hugh Tran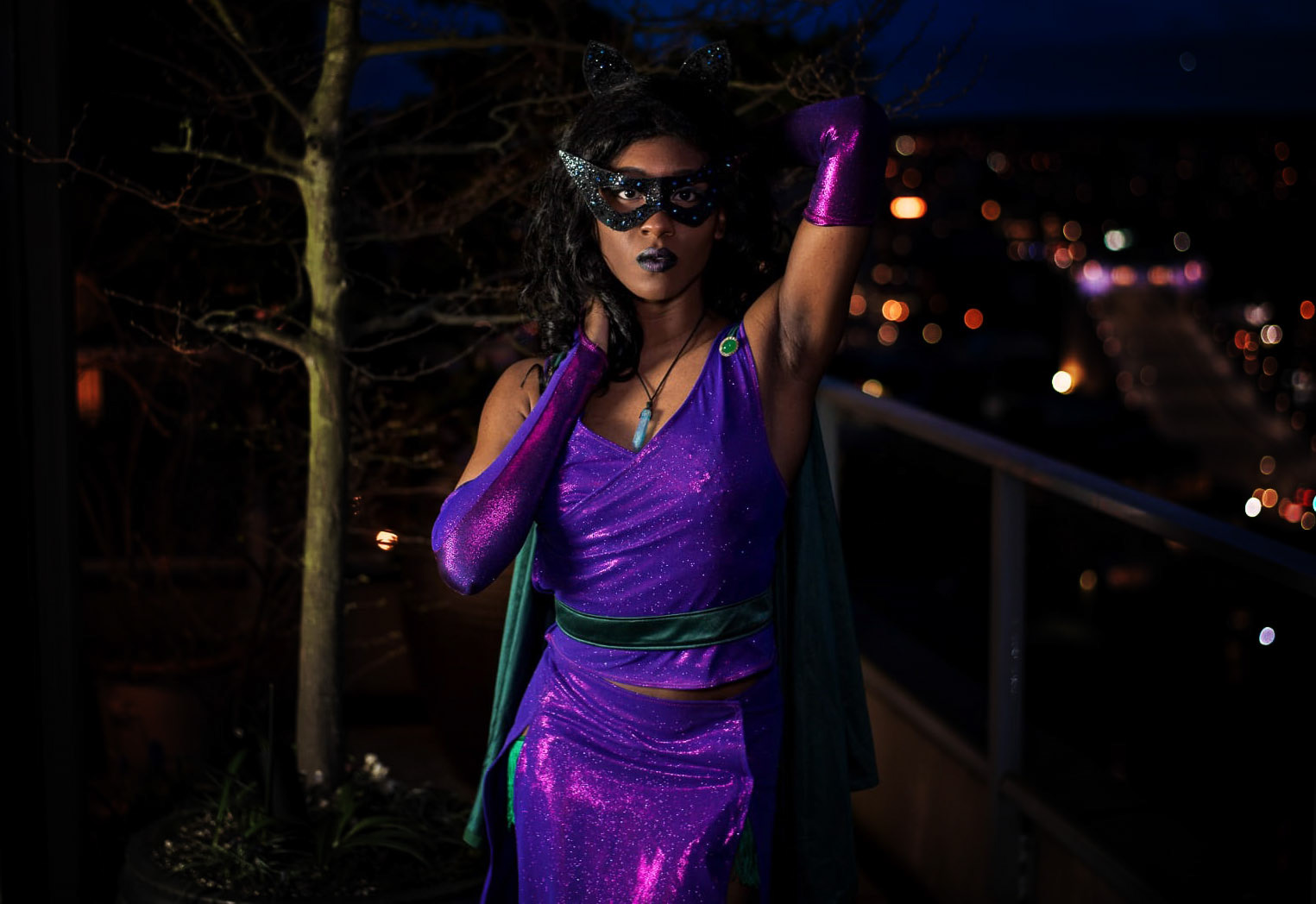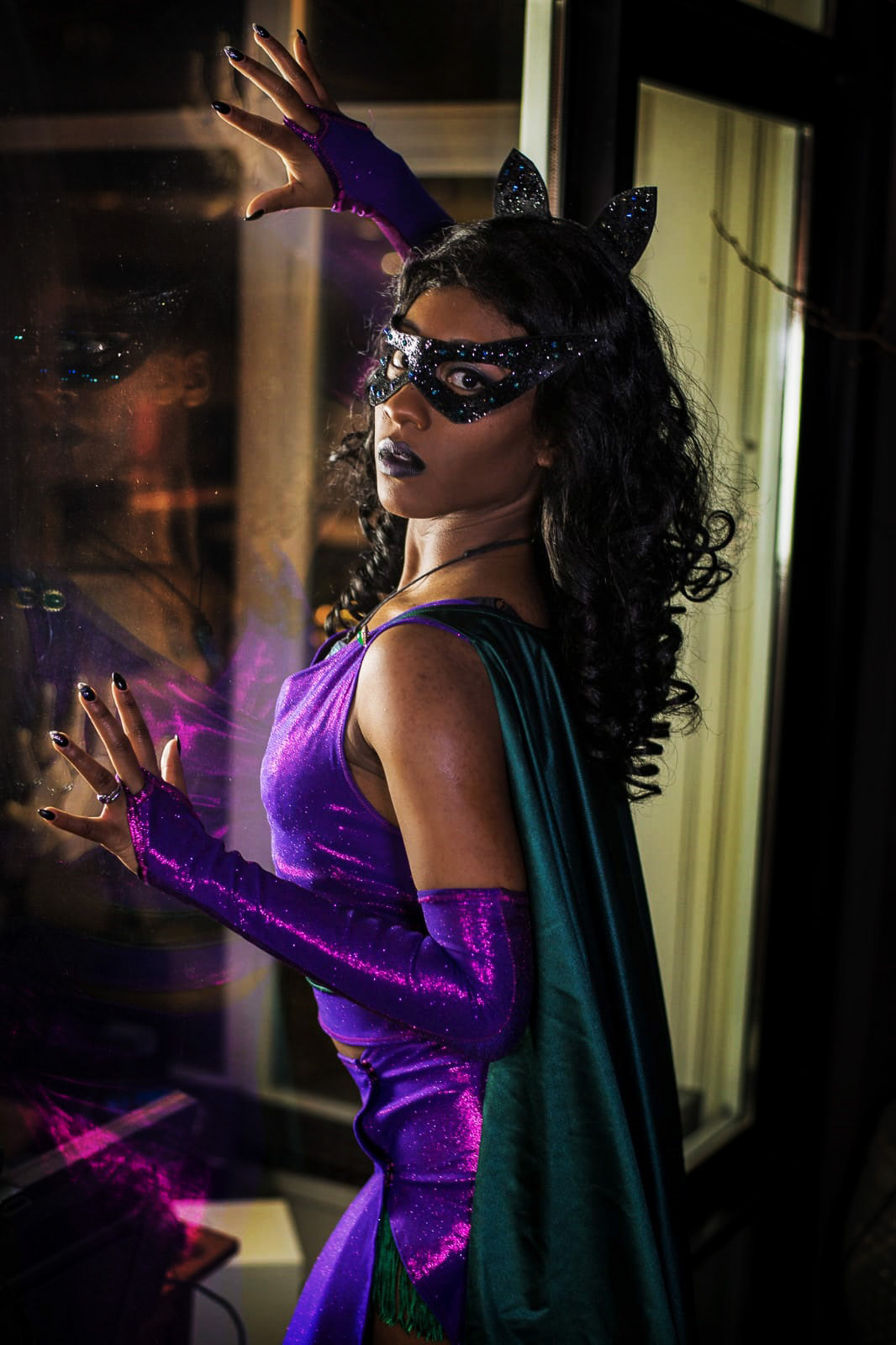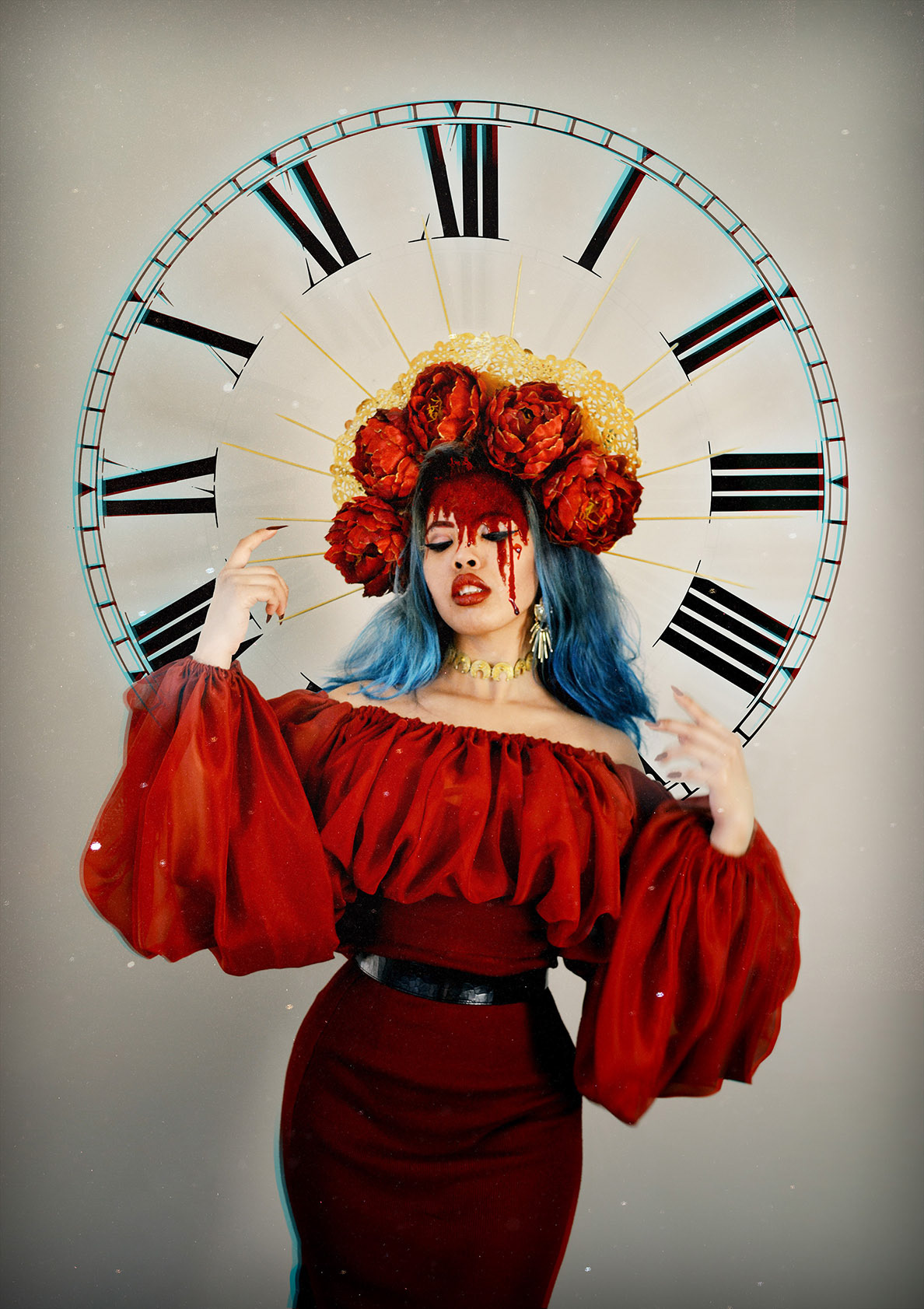 "A Tribute to Edgar Allan Poe: The Masque of The Red Death"
Headdress and costume by Anis Razali
Photo and Editing by
Zal Empty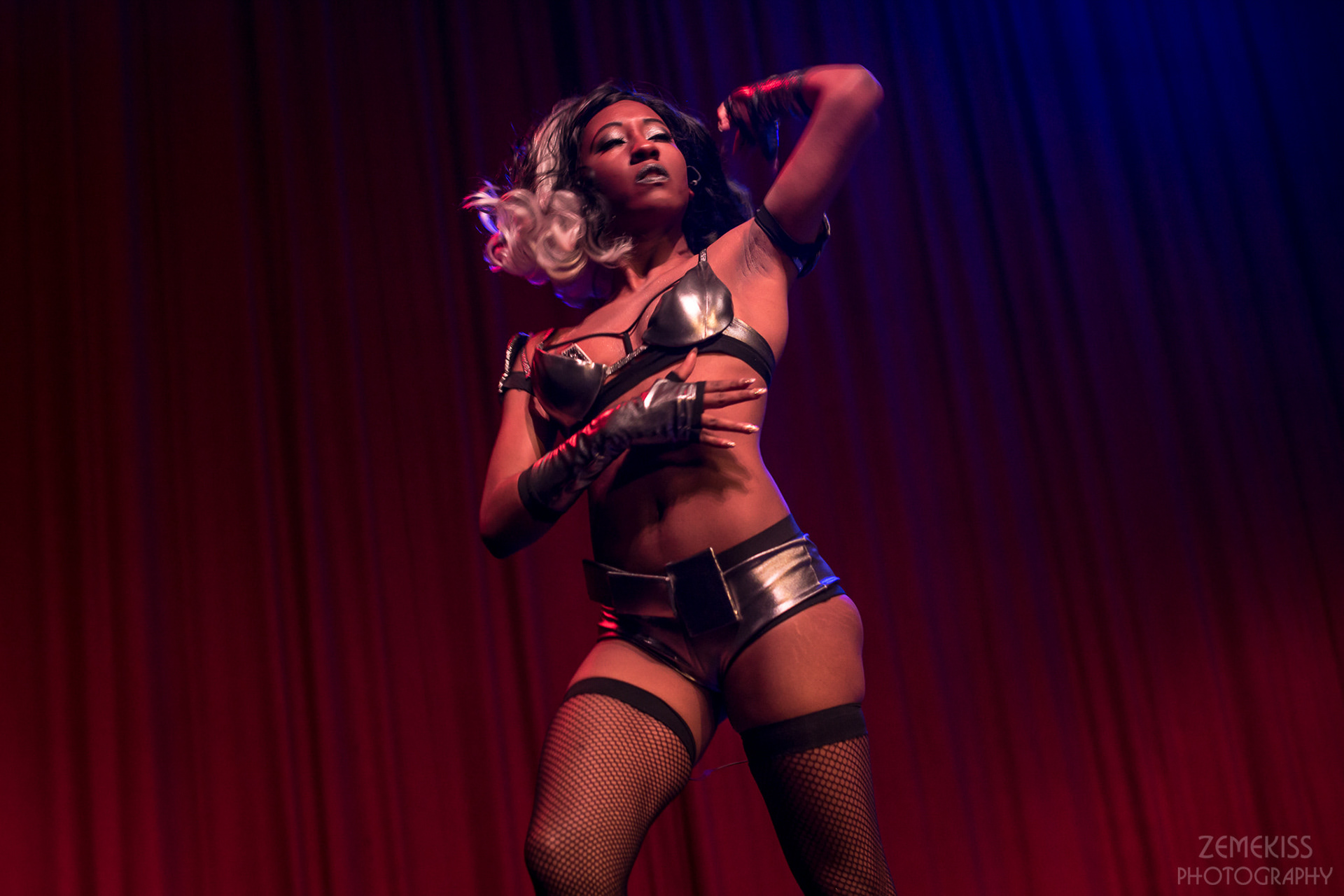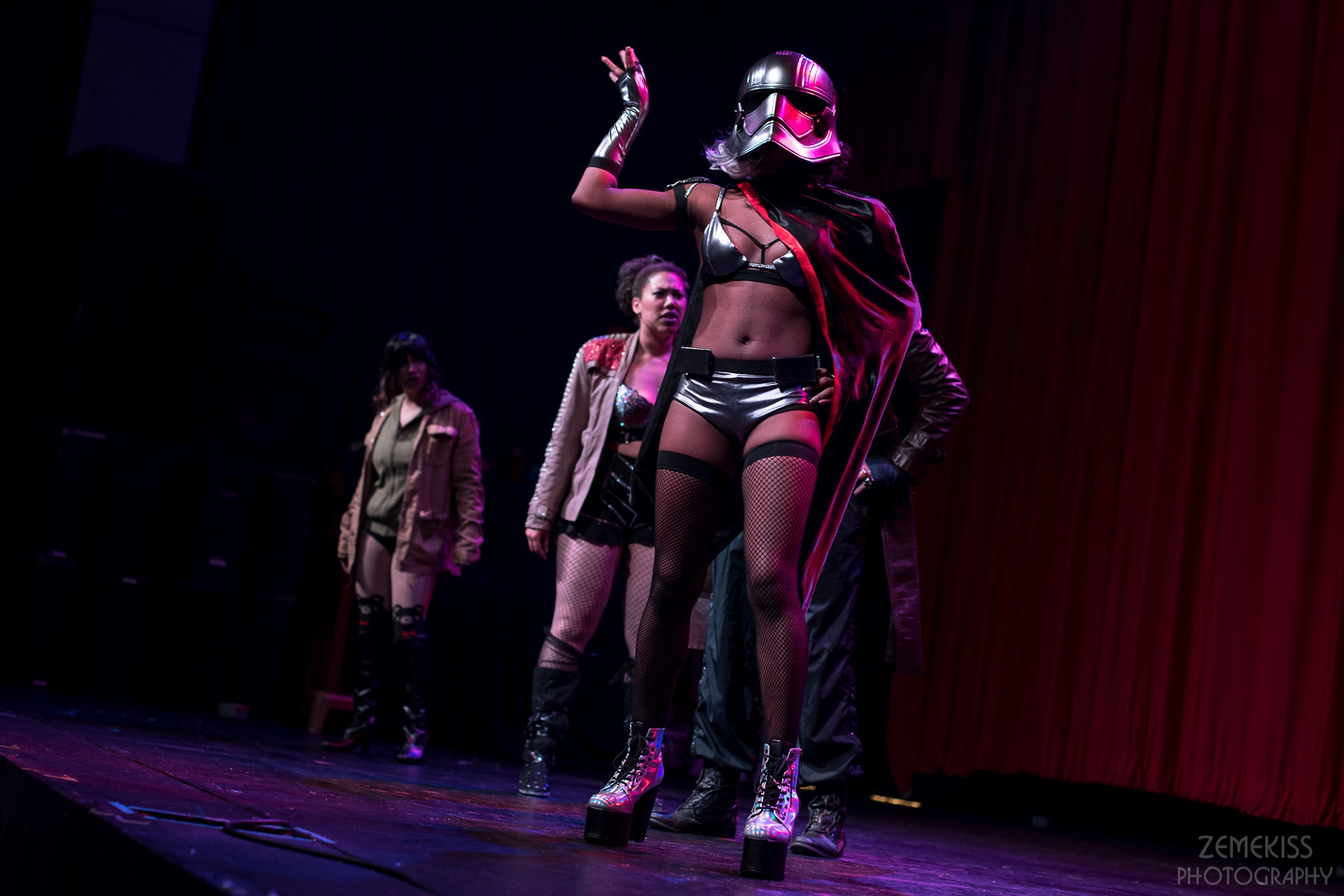 "Captain Phasma"
Bikini set, gloves and cape by Anis Binte Razali
Photo by Zemekiss Photography
Modelled by
Androsia Wilde